A good anti-redness face serum should be rich in substances that bring relief and lessen visibility of broken capillaries. These include buckeye extract, red algae extract as well as Gotu kola or vitamin C. They give us a better-looking face but also healthier skin. In our round-up, you'll find reviews of five serums infused with the above ingredients and recommended by skin experts and users.
Rosacea-prone skin is delicate and thin, therefore, it often ends up with a visible web of spider-like veins and pigmentation spots. Besides that, it suffers from irritation, redness and burning sensation. To care for such "angry" skin, we need dedicated products which won't make it worse. A facial serum is a must because it's strong enough to get through the surficial layer of skin: skipping it in your skincare routine is a bad idea. Regular use of a proper product makes the skin more resistant to outside factors, resulting in less noticeable spider veins.
Round-up of the best anti-redness serums for sensitive skin
Nanoil Anti-Redness Face Serum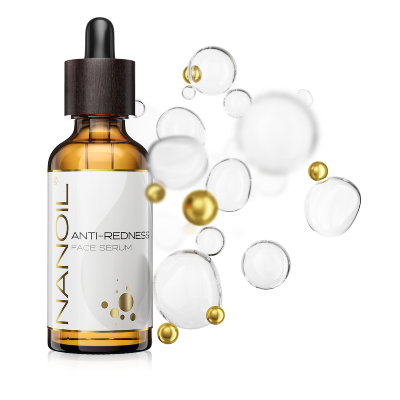 Nanoil serum is an excellent choice for treating broken capillaries, but also for mature skin. A buckeye extract is a key ingredient because it seals the blood vessels and strengthens weak capillaries to make the "spider veins" and blushed cheeks less noticeable. Redness fades right after application thanks to linden and cypress extracts infused into the serum. Beyond that, it effectively delays occurence of new face lines and smoothes the wrinkles because it contains an antioxidant-rich Ayurvedic plant, Punarnava. This serum boasts a light texture so you shouldn't be worried about any greasy residue. The size of the bottle is another benefit because it holds 50 ml for a good price. Considering all we've said, Nanoil definitely deserves to rank top of our ranking.
For more information visit – www.nanoil.co.uk/serum-for-couperose-skin
Olehenriksen Truth Serum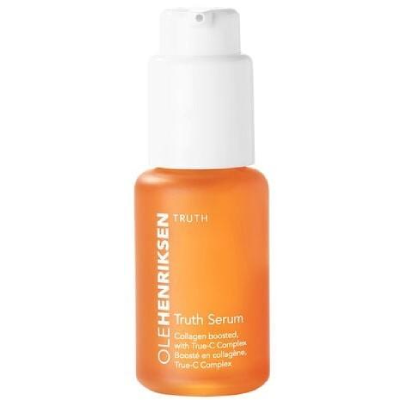 Olehenriksen will be a perfect choice if you want your serum to act as a make-up primer too. When applied in the morning, it will keep the face radiant all day. Beyond that, it nourishes and moisturizes the skin because it's rich in hyaluronic acid. Still, it mainly focuses on brightening pigmentation spots, which translates to an even skin tone. The users love the refreshing citrus aroma making the serum nicer to use. It leaves no traces and is absorbed fast.
Lierac Rosilogie Persistent Redness Neutralizing Double Concentrate Day & Night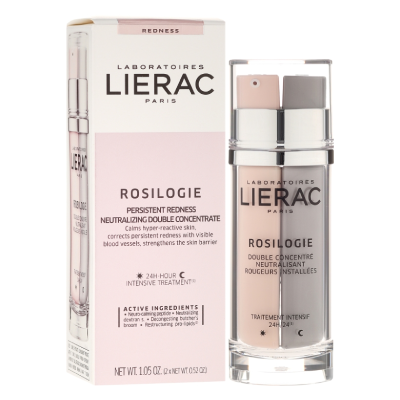 A proposition from Lierac will work best for fans of minimalism because it combines two products for day and night use. They have a long ingredient list including special peptides which reduce skin's reactivity by strengthening its barrier. The product reduces redness and swelling. Each one has 15 ml; the price is very good for a 2-in-1 item. Their consistency differs, and the night concentrate will be finished faster.
Medik8 Calmwise Serum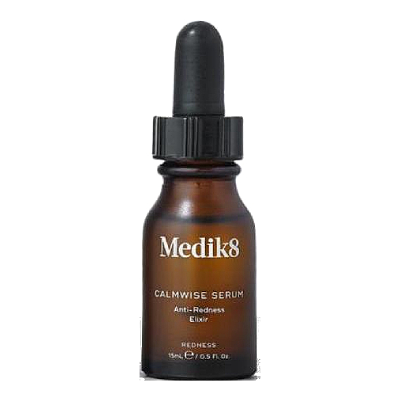 Medik8 offers a serum for broken capillaries and rosacea. It has a velvety texture and should be used topically. It concentrates on reducing redness and even helps handle erythema. Medik8 Calmwise Serum contains only seven ingredients while the patented teprenone is the most important. Organic sage is also beneficial because it soothes inflamed skin and has an antibacterial effect. The serum is absorbed fast and additionally deeply moisturizes the skin. Too bad it has only 15 ml so it won't last even for a month when used every day.
Cosrx Pure Fit Cica Serum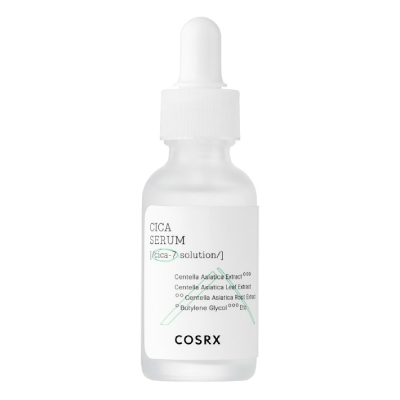 Korean skincare products are growing in popularity all over the world so we couldn't skip the serum from Cosrx. It is dedicated to sensitive and easily irritated skin, which is common in the case of weak capillaries or rosacea. It brings great relief and lessens all kinds of irritations right away, which is owed mostly to panthenol. The ingredient strengthens the skin from the elements too. Another powerful substance is an extract from Gotu kola which stimulates collagen production and delays aging process. Beyond that, it smooths the skin, reduces redness and improves the blood flow.
Dior Capture Youth Redness Soother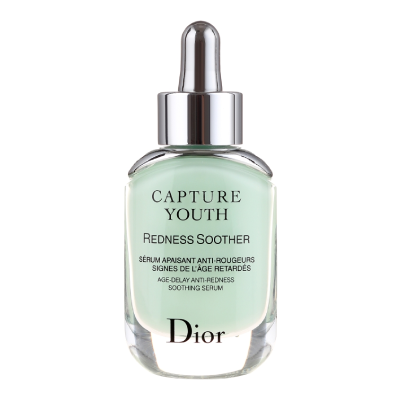 A treat for girls big on high-end items. The blue color and a fancy bottle make the product stand out for sure. Still, the formula and effects aren't much different from serums we've already described. Peptides soothe the skin. The skin tone gets more even gradually. The serum is smooth and absorbed in no time, making a good make-up primer. The formula has many ingredients; most of them are of natural origin. It's recommended to use it together with a cream from the same range (they're both pricey, though).