Do you often heat-style your hair and/or have it chemically processed (colored or bleached)? Your strands must be sick and tired of it, and need quick revitalization. Luckily, you can revive them using a suitable hair mask. A mask rich in hydrolyzed keratin proteins is the best treatment for ruined hair. We've rounded up the most effective hair masks for damaged hair for you!
Why is your hair damaged?
Hair loses health because of many different reasons. The internal factors include an unhealthy diet, stressful life, medication, past diseases, etc. When it comes to external factors, hair is in bad condition due to high temperatures, cold weather, wrong hair products or some mechanical damage like rubbing, towel-drying or sleeping with wet hair. If we manage to avoid some of the above wrongdoers, then our hair will be grateful!
The best products for damaged hair
If you've got extremely damaged hair, then a shampoo and conditioner aren't enough to revive it. Hair masks are the best choice because they deeply nourish and revitalize dry, brittle strands. They're intensive treatments that should be included in our haircare kits. While shopping for one, check the INCI list – hair masks boast a high concentration of revitalizing ingredients and a consistency that allows them to penetrate the deepest layers of hair. The masks that we present are highly effective at repairing damage and nourishing the hair.
5 Best Hair Masks Ranking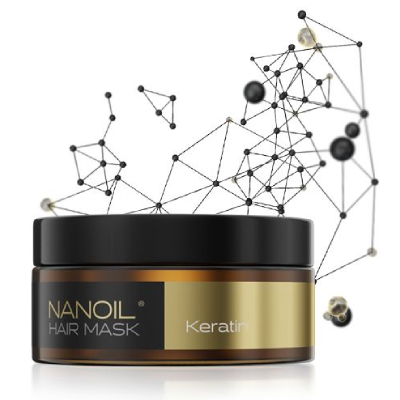 #1 NANOIL KERATIN HAIR MASK
We're delighted by the Nanoil's perfect product again. You can't leave this mask out if your hair is dry, weak, brittle and damaged. It is recommended by both users and hairdressers. We're not surprised it's been on top of product rankings for years. A good hair product doesn't have to ruin your budget. Nanoil masks have a surprisingly inviting price! It's a great pick for fine, delicate hair because it won't weigh it down. The INCI list shows Hydrolyzed Keratin and Panthenol which have an incredibly beneficial effect on hair, nourishing it and filling gaps in the cuticle layer. Nanoil guarantees your hair gets back lost shine and stays in perfect shape. We get top quality and amazing effects! Hair looks better after the first use while regular application helps keep hair ends healthy and splitting-proof. No more damage!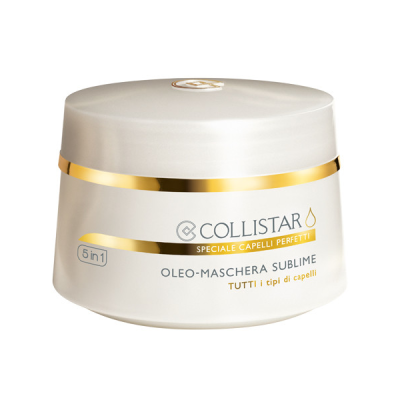 #2 COLLISTAR – SUBLIME OIL-MASK
It's another highly-recommended mask for damaged hair. Collistar Sublime Oil-Mask goes well with all hair types because it is non-overburdening. It's a truly luxury item which definitely puts strain on the budget, however, it brings benefits that are worth noting. This mask is able to revitalize the driest hair and that's why it's recommended by hairdressers. By using it you can deeply nourish your tresses – they'll repay you looking shiny and lovely. This product is good value for money because it brilliantly conditions the hair and guards it against damage.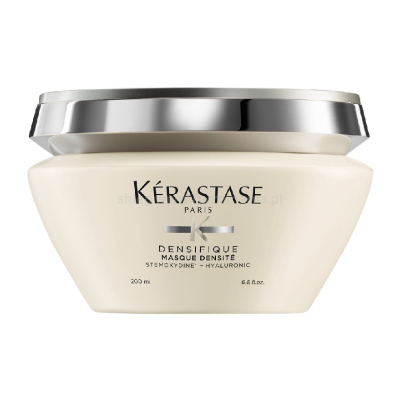 #3 KERASTASE DENSIFIQUE MASQUE
Kerastase offers a hydrating mask which stimulates hair growth. If your hair lacks volume, give it a go. The product intensively strengthens, moisturizes and revitalizes the weakest and most brittle hair. The components are perfectly selected – the formula is filled with beneficial nutrients and vitamins which reinforce the hair and keep it hydrated. Kerastase Densifique Masque will work well for women who are unhappy about their hair density. A small package and high price are the negatives, but the formula is worth trying because it helps repair ruined strands.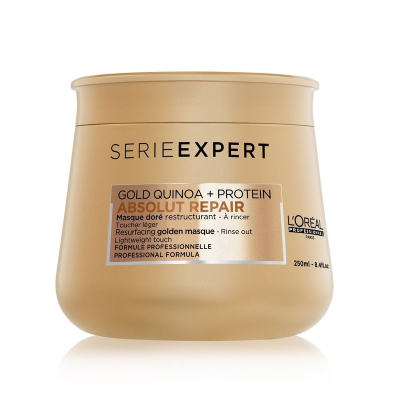 #4 L'OREAL EXPERT ABSOLUT REPAIR
It's a popular hair mask which enhances extremely damaged hair and very dry, brittle ends. If your hair requires intensive repair, the L'Oreal Expert Absolut Repair Mask may be good value for money. It isn't cheap but worth a try! It brings relief to ruined hair, guaranteeing revitalization and smoothness. Hair becomes shiny, nice to the touch and resilient. Leaving it in for just 5 minutes and rinsing is all it takes to notice the improvement in hair. Regular application pays off because keratin proteins and beneficial lipis help regain hair health and beauty for sure.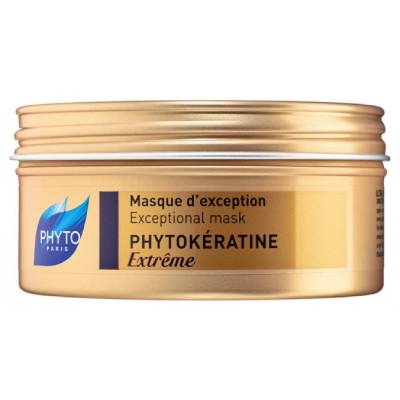 #5 PHYTO PHYTOKERATINE EXTREME EXCEPTIONAL MASK
The Phyto Phytokeratine Extreme Exceptional Mask is also worth-noting because it's made for damaged hair. It can deeply repair hair because it's exceptionally thick and high in nutrients. The product contains plant-based keratin proteins and as many as 18 amino acids! It's enriched with shea butter and baobab oil which make hair shine healthfully, leaving it softer and smoother. This repairing formula makes sure hair doesn't lose water. The Phyto Phytokeratine Extreme Exceptional Mask is costly and doesn't last long, but it does produce desired effects.